It's Friday and I'm excited! I look forward to every Friday anticipating a break in my weekly work routine. It's emotionally healthy to look forward to an anticipated "change of state", a rejuvenating expectation.
Friday routine break
My routine break anticipation grew out of my automotive industry background. Workweeks were long and everybody was Livin for the Weekend. The weekend brings me the ability to get out in the fresh air and sunshine early in the day and I like that!
I'm a long way from my automotive roots but I still feel the anticipation of a break when Friday arrives and I end my Fridays as close to noon as possible. I look forward to Friday nights especially because it's date night for me and my hubby and I like date night! Tonight is an Asian-themed dinner and a movie. Kung Pao Chicken and Godzilla!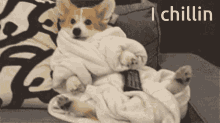 Hope your weekend brings a much needed break in your routine and something fun to rejuvenate your spirits!
All My Best!
Pamela